Jackson Supply 16th Annual Golf Tournament – September 30th, October 1st, & 2nd 2016.
Jackson Supply will be hosting its 16thannual Golf Tournament on the weekend of September 30th thru October 2nd. The tournament and practice round will be held at Shell Landing. We are expecting over 200+ golfers so reserve your spot early! Tournament fees cover your green fees, cart, lunch and drink tickets for the day of the tournament. The format is a 4 man scramble, with 2 tee times of 8:00am and 1:00pm.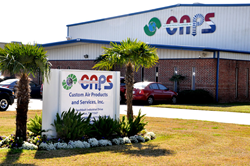 Custom Air Products & Services, Inc. Announces Record Quarter for Mechanical Field Services Division. Custom Air Products & Services, Inc. (CAPS), a leading commercial and industrial heating, ventilation, and air conditioning (HVAC) company, is proud to announce record first quarter results for its Mechanical Field Services division. <<read complete story>>


Mitsubishi HVAC Company Launches New Website.
Mitsubishi Now, a cooling and heating company in Houston, TX, are proud to have launched their brand new website. The site highlights the various services they offer, as well as the five geographical areas that they target. <<read complete story>>

Century-Old HVAC-R Distributor Upgrades to Epicor Eclipse. Wittichen Supply Company Replaces Homegrown Solution With Industry-Specific ERP. Prior to partnering with Epicor, Wittichen relied on a "homegrown" system that was first developed in 1996 and maintained by a small IT staff at the company's headquarters in Birmingham, Alabama. <<read complete story>>
APHCC-TEXAS Foundation Awards Scholarships.
The Associated Plumbing-Heating-Cooling Contractors of Texas Charitable and Education Foundation has awarded a total of $17,000 in scholarships. These scholarships were awarded on the basis of academic ability, school participation and community involvement. Students are sponsored by members of APHCC-Texas. <<read complete story>>
RectorSeal® Introduces the Slimduct® Lineset Protection Cover Kit for Split-System and Minisplit A/C Installations
.
Premium-grade kit offers complete, compact packaging of duct and fittings for protecting and concealing linesets on 85-percent of commercial and luxury home installations.

RectorSeal® Corp., Houston, a leading manufacturer of HVAC products and accessories, introduces the Slimduct® Lineset Protection Cover Kit by Inabo Denko, the original premium lineset cover manufacturer. RectorSeal's compactly boxed kit provides all the duct and fittings necessary for protecting and aesthetically concealing linesets in a routine central split-system or minisplit air conditioning installation. <<continue>>